Mud and Don Diego
Made by Rally Cap Brewing Co., Mud and Don Diego is a pale IPA brewed with 100% pilsner malt and hopped with Centennial, Citra, and Mosaic hops. Fruity flavors dominate the front of this beer, while the finish leaves you with a lingering, but not over the top bitterness.
Don Orsillo and Mark "Mud" Grant call San Diego Padres TV broadcasts, and with a ton of personality. it's been said that "watching them can be a little like catching soda-soaked teenagers tearing up a basement during a sleepover." These guys are the best in the business – wildly entertaining whether the score is 2-2 or 9-0– and their digressions into personal insults of each other can be laugh out loud funny.
So, this San Diego Style IPA was named after this entertaining duo, and is promised to taste better than 29-year-old baseball card bubble gum.
ABV – 7.0%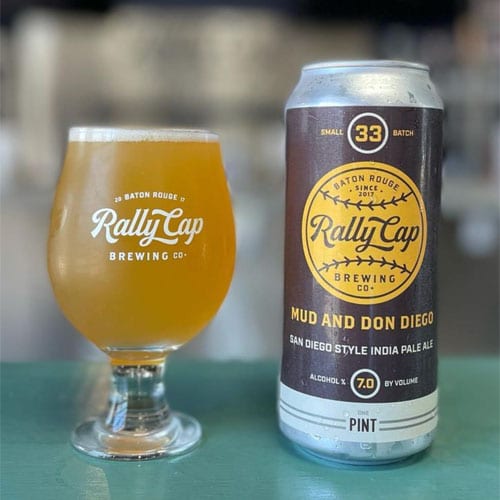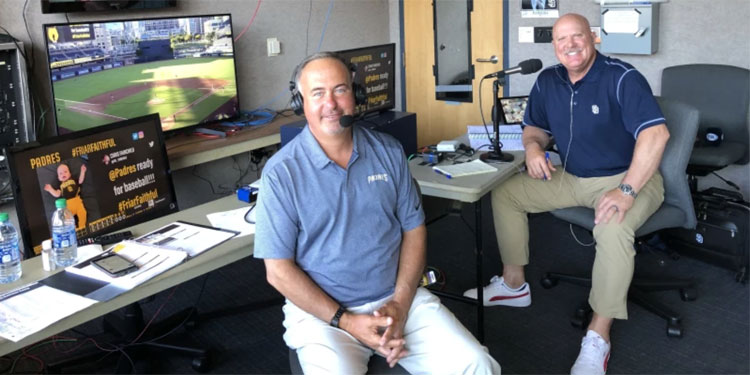 ---
Don and Mud Highlights
Even when Don Orsillo and Mark Grant are separated and staying home, the Friar Faithful are always invited into the broadcast booth.
---
Welcome to Rally Cap Brewing Co.
Take a peek inside Rally Cap Brewing.
See complete list of baseball beers:
See all from Rally Cap Brewing: