Paradise Jam
Made by Rally Cap Brewing Co., Paradise Jam is an easy drinking Fruited Berliner Weiss. This beer offers a tart and juicy taste of the tropics, made with heaping amounts of peach, mango, and tangerine. As the weather warms up, you'll want a little paradise on these hot summer days.
ABV – 5.5%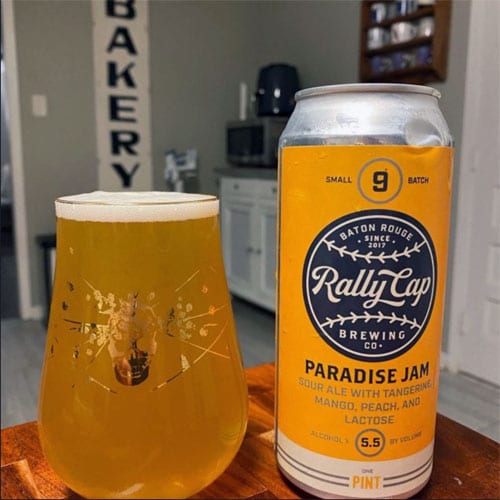 ---
Welcome to Rally Cap Brewing Co.
Take a peek inside Rally Cap Brewing.
See complete list of baseball beers:
See all from Rally Cap Brewing: