The Rose Goes In The Front
Made by Rally Cap Brewing Co., The Rose Goes In The Front is a hazy IPA with Galaxy and Vic Secret hops for a smooth mouthfeel and a burst of tropical fruit. The baseball beer is made in collaboration with Gilla Brewing Company.
The name is in reference to a scene in the movie, Bull Durham. Annie Savoy has her love interest Nuke LaLoosh wear her garter on days when he pitches to keep the other half of his brain occupied. His veteran catcher, Crash Davis, sees Nuke struggling to put it on in the clubhouse and explains: "The rose goes in the front, big guy."
ABV – 7.0%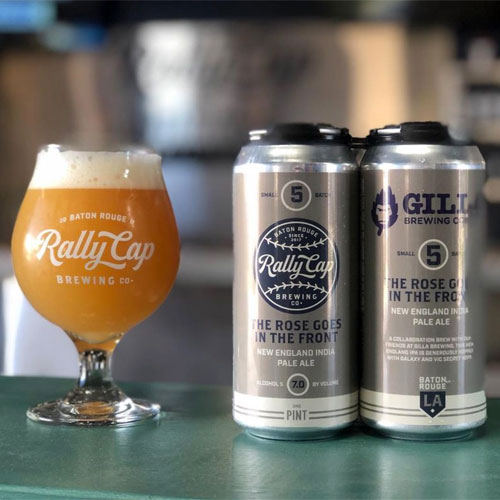 ---
Crash Davis Explains Where the Rose Goes
Crash Davis explains to Nuke LaLoosh where the rose on his garter belt goes.
---
Welcome to Rally Cap Brewing Co.
Take a peek inside Rally Cap Brewing.
See complete list of baseball beers:
See all from Rally Cap Brewing: