Chopsecutioner Bat Wood Aged IPA
Made by Terrapin Beer Co., Chopsecutioner Bat Wood Aged IPA is a baseball beer that's a session version of their flagship brand Hopsecutioner. In contrast, Chopsecutioner is aged on Mizuno bat chips. Bright copper in color with grapefruit, citrus and papaya aromatics plus a subtle oak character. A light, crackery malt sweetness brings balance to a pleasant hop bite, while light bodied effervescence and grapefruit pith dryness make for the perfect warm-weather session brew.
ABV – 5.0%
IBU – 60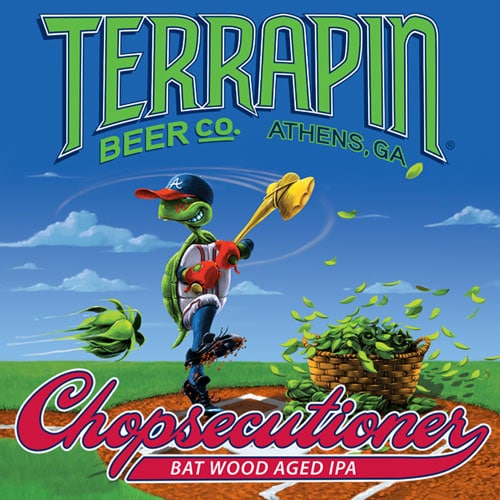 ---
Inside Terrapin Beer Co.
LightsCameraCook introduces us to Chef Mike and Tony, who take a tour of the Terrapin Beer Co. brewery in Athens GA, home of their world famous Hopsecutioner.
See complete list of baseball beers:
See all from Terrapin Beer Co.: